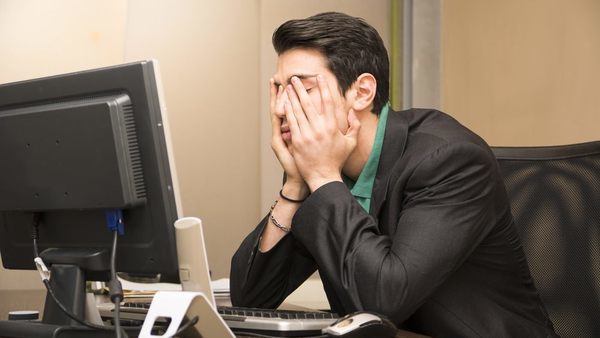 More than two years after the onset of the coronavirus, many have shed their protective face masks and resumed activity levels closely resembling their pre-pandemic routines. However, the COVID-19 era is far from over. Although the worst appears to be behind us, we continue to see resurgences of people contracting the virus as it mutates into new strains. Perhaps more notably, millions around the world are living with "long COVID" and its lingering symptoms — months, and in some cases, a couple of years, after initially having the virus.
Long COVID is a colloquial term for the condition whose scientific name is post-acute sequelae of SARS-CoV-2 infection (PASC); it's also sometimes referred to as long-haul COVID, long-term COVID or post-COVID conditions/syndrome. The umbrella term encompasses those experiencing symptoms related to COVID-19 long after the expected recovery period.
Related: Majority of Americans underestimate odds of contracting long COVID
Because COVID (and its long-haul variant in particular) is such a novel virus, there is still much we don't know about it. Multiyear studies are underway to help us better understand its long-term effects. Early research and anecdotal evidence have shown that COVID can cause significant, lasting damage to the lungs, heart and brain. Many common symptoms of long COVID relate to these organs. They include, but are not limited to:
Shortness of breath
Fatigue
Cognitive dysfunction and attention deficit ("brain fog")
Cough
Loss of taste/smell
Insomnia
Headaches (sometimes pounding)
Joint and muscle pain
Memory loss
Chest pain/heart palpitations
Impact on daily functioning and productivity
Long COVID symptoms often affect everyday functioning and may come and go over time. The severity of long COVID is wide-ranging, with some people experiencing relatively minor but somewhat disruptive symptoms and others feeling completely debilitated by the condition. Many with long COVID show symptoms for a few weeks or months; others have been dealing with them for more than two years. Most individuals who contract COVID are able to return to work at full capacity within a week or two. However, those experiencing severe long-haul symptoms may have functional impairments that affect productivity.
The extreme fatigue associated with long COVID can leave workers with little stamina to meet job demands. Brain fog can impede reaction time, memory and the ability to assimilate new information; performing simple tasks and finding the right words to communicate may become difficult. In addition, previously healthy individuals carrying the mental burden of their long-haul symptoms and suddenly having difficulty focusing, concentrating and thinking at work may experience anxiety, stress, depression and even trauma as a result of not being able to perform as they once did. Further compounding these cognitive and emotional challenges are the fluctuating symptoms, so employees may not know how they will feel or perform at any given time.
The effects of long COVID on fitness for duty can also be significant. Those away from work for extended periods due to illness or quarantine may experience deconditioning, which reduces productivity and increases safety risks. The cardiac, pulmonary, gastrointestinal and cognitive issues associated with long COVID may make it difficult to function at full capacity and can lead to increased employee absences.
What employers should know
The debilitating symptoms of long COVID occur in a small minority of cases, but they are devastatingly real for the individuals experiencing them. The best chance employees have of achieving maximum recovery and resuming full productivity is by treating with high-quality medical providers who specialize in the issues most profoundly affecting them (cardiology, neurology, pulmonology, etc.) and are well-versed in the latest research on long COVID. These experts are often based at major teaching hospitals and medical facilities. Employers are encouraged to give employees time away from work as needed to attend appointments and participate in all prescribed rehabilitative therapies.
Additionally, employers should prepare for an increase in accommodation requests. These can include job restructuring, modified work schedules and reassignment to open positions; other options for addressing cognitive and behavioral health issues related to long COVID may include job coaching, guided coping strategies to boost productivity, task checklists, allotting extra time for work preparation and assignments, extended work breaks and apps/software to help with organization and focus. An interactive accommodation process, in which employers collaborate with employees on the nature, severity, duration and resulting limitations of the extended COVID-related impairment, generally works best to identify mutually beneficial solutions that maximize productivity and opportunities for all.
Employers must ensure their work environments offer a supportive culture in which self-care and benefits utilization are encouraged, rather than frowned upon or viewed as a "weakness" or liability. Employees who come forward and ask for time off, accommodations or professional help due to long COVID should be taken seriously and treated with empathy, rather than suspected of abusing the system. For individuals suffering from long COVID whose reports of impairment may be dismissed by those unaware of its significant impact, employer support is especially critical to their physical and emotional well-being.
Guidance for workers with long COVID
Employees — especially those dealing with long COVID — should make the time and effort to understand the full range of benefits available through their employers and how they can access those benefits. This includes workers' compensation, medical care (in-office and telehealth options), behavioral health, pharmacy coverage, sick time/paid time off, leave of absence, accommodations and resources offered by employee assistance programs (EAPs). Medical plan administrators and other benefits concierge programs can help guide employees to the right specialist providers to treat their long COVID symptoms.
As outlined above, securing care from top-notch practitioners with expertise in their symptoms and familiar with the latest research on long COVID is critical to achieving maximum recovery. Regrettably, some in the medical community remain skeptical of the severity of long COVID, despite the preponderance of both scientific and anecdotal evidence. Individuals pursuing care for symptoms related to long COVID must be prepared to advocate for themselves in the health care system and to discontinue seeing any provider who does not take their concerns seriously.
Patients with long COVID should not hesitate to ask their doctors about additional therapies that can enhance their well-being and quality of life. For example, physical therapy and cardiac and pulmonary rehabilitation programs have been shown to help many long COVID patients rebuild their strength and stamina; do some research before you see your doctor and ask them during the appointment what might be the right course of treatment for you. Additionally, medical practitioners can help workers with long COVID identify the kinds of job accommodations they may need and how best to explain to their employers what they are requesting.
Those "pushing through" debilitating long COVID symptoms and remaining at work should prioritize getting ample rest throughout their recovery process. In addition to following doctors' orders and all prescribed therapeutic protocols, eating nutritious foods and engaging in regular physical activity (as the body will allow) helps to promote healing and overall wellness.
The path forward
With the persistence of long COVID in the general population, the virus's impact on the workforce won't simply fade away in the near term. There is still a lot we don't know about this virus and its long-haul variants, so employers should continue to expect the unexpected and do what they can to prepare for what may lie ahead. In the meantime, caring for the people most adversely affected by long COVID will go a long way in helping them resume full, productive lives.
Teresa Bartlett, M.D., is managing director and senior medical officer at Sedgwick. She serves as an adviser on the design and delivery of medical management services for the company's claims clients. She provides strategic counsel and operational support in areas of managed care, including case management, return-to-work, behavioral health interventions, medical outcomes protocols, pharmacy interventions, telemedicine and health and safety matters. Sedgwick is a leading global provider of technology-enabled risk, benefits and integrated business solutions. 
---
Read more: